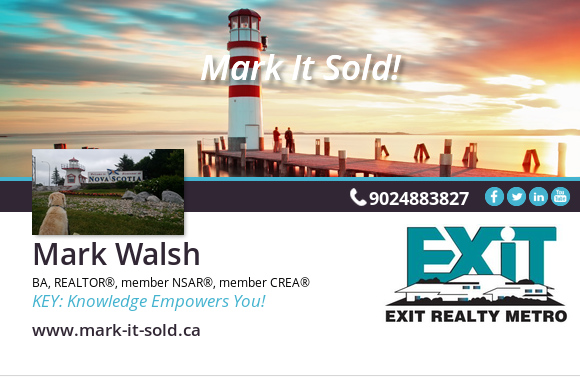 I hope 2021 has been off to a great start for you!
Let's have a quick look at the year 2020:
Days on Market (DOM): In Jan 2020 the number of days on market was 49 days.  By end of 2020 that had fallen to 15 days.  In fact it is lower than that.  Listings are often held open to Offers as so many Buyers want to view the home.  So you will see Offers to be held 3 to 7 days.  If you factor that out, homes in the >$300k range would be selling in less than 3 days.  **So get pre-approved with your mortgage provider and keep your approval status updated.
And prices?  Prices are up 26.2%!  January 2020 had an average price of $262k.  Now that average price is $333k.  The "list" price has become somewhat irrelevant as Offers are $40-70k over the "list".  In the last 3 months of 2020, 100% of listings sold over the "list" price.  **That's why you need a Realtor® who knows each unique market within HRM to help you set an Offer price that will be accepted by the Seller.
And the future?  Winter 2021 has a few factors to consider.  Obviously our continuing battle with Covid-19 and the inherent fear of showing your home to the public is having a huge impact on the number of new listings.  Also, with such rapid sales, as a Seller you need to be prepared for your next move before you go to market.  There are still a large number of active Buyers in the market and it is important to consider these are just local buyers.  A lot of renters are seeking the financial advantage of ownership as rental prices rise and vacancy rates drop.  Importantly, this is based on a closed border scenario; when the travel restrictions lift, expect a flood of out-of-province buyers seeking the value and security of a place like Halifax.  So 2021 will be a busy year with strong prices which, in comparison to the rest of Canada, shows HRM as a great place for new home buyers and sellers looking to upgrade to a larger, nicer property at affordable prices and super-low interest rates.
Hope you and yours are staying healthy and safe in this pandemic environment.  If you would like to talk about buying or selling please don't hesitate to contact me.  I'm here to help whenever you have questions or need advice that's real estate-related. Even if you need a contractor recommendation, I can help. Feel free to reach out to me anytime.
It can be helpful to know how much your current property is worth right now, how much you can invest in a new home, what the selling process will be like, etc.? That information would eliminate much of the uncertainty and help you move forward with more confidence.
Thanks,
Mark
mark@mark-it-sold.ca / 902.488.3827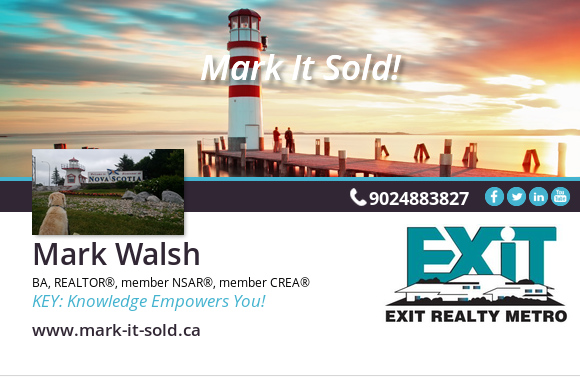 4 Good Reasons to Consider Selling your Home
Why do people decide to move?
Unless it's a requirement, such as a job relocation, the research tells us that you, like many homeowners, may decide to sell at some point for one or more of the following reasons:
Your home is no longer a good fit. You may have outgrown your current home and need something bigger, maybe with an additional bedroom. Or, the opposite may be true. You may want to downsize into something smaller – and cash in some of the home equity you've built up.
You've got your eye on a different neighbourhood. Have you ever driven through an area and thought, "I'd love to live here"? You may think that it's out-of-reach for you at this time. Is it? You never know until you work the numbers. You might, in fact, qualify for a home in that neighbourhood today!
You want to be closer to something. Many homeowners would love to live closer to work, family, favourite hobbies, the country, etc. Moving to a home that's near to one of those "somethings" can have a positive impact on your lifestyle.
It's time for a change. Sometimes a homeowner just wants a change: new surroundings, a fresh start. Who says you need a "practical" reason to sell? If you're looking to get into a new home just because you feel like it, that's your choice. In fact, that may be the best reason of all to sell. You may simply want to move.
Do any of these reasons resonate for you? If so, now is the time to start preparing. Even if you don't anticipate moving for several months, this is the best time to get the process started.
How Much Can You Spend on Your Next Home?
Even if you're not thinking about selling your home, you might be wondering how much of a new home you could afford. You might see a house for sale in a nice area, and think, "Could I get into a house like that?"
Why not find out?

It only takes a few calculations to determine how much of a new home you qualify to buy. The calculation involves estimating how much you can get for your house on today's market; determining what type of home you want and establishing what a house like that would currently sell for; and then taking into consideration your income, savings and other financial resources.

As a Realtor®, I can help you with this exercise and connect you with mortgage specialists who are much better qualified than your neighbourhood bank branch.  Also mortgage brokers can be a great alternative. They essentially "shop" the money for you for best rates taking into account your financial picture.

Visit my website www.mark-it-sold.ca or click here What's my home worth?

Once you put it all together, you'll have a price range within which you can confidently shop for a new home.

This exercise might surprise you. You might find out you can afford to get into a home and neighbourhood you've always dreamed about. It's worth finding out!
Be Prepared for Power Failures
We are all vulnerable to unexpected power disruptions, but with a few advance preparations, potential inconveniences and dangers can be avoided or at least minimized.
As a starting point, every home should have emergency supplies that include basics such as candles and matches, flashlight(s) and fresh batteries, a first-aid kit, and at least one large jug of fresh water.

If possible, it is advisable to have an even more extensive emergency kit. Consider keeping a stock of dried foods and/or canned goods, all-weather emergency blankets, waterproof clothing and footwear, as well as cash for consumables such as fuel and food supplies.

Anyone requiring medications should always renew them before running too low to ensure sufficient supply. Likewise, all battery-powered devices should be kept charged – including computers, cell phones and mobility vehicles.

For some, the inconveniences of a power-outage outweigh the cost of installing a gas-powered generator. Whether you're ready to incur that expense or simply plan to stock up on supplies, it's always wise to take steps that will see you and your loved ones through a power failure.
Notable, Quotable, Quotes!
"If we have the attitude that it is going to be a great day, it usually is."
Catherine Pulsifer"Empty pockets never held anyone back. Only empty heads and empty hearts can do that."
Norman Vincent Peale"Who you are tomorrow begins with what you do today."
Tim Fargo
Not intended to solicit buyers or sellers currently under contract.
IXACT Contact Solutions Inc.[!UNSUBSCRIBE]