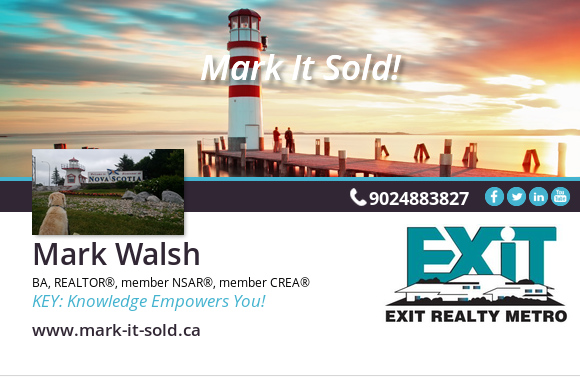 The spring is sprung, the grass is riz.

I wonder where the boidie is.

They say the boidie's on the wing.

But that's absoid. The wing is on the boid.
– 1940 Brooklyn National Anthem / Anonymous
Spring already?!  Yes we are here Click to Spring Countdown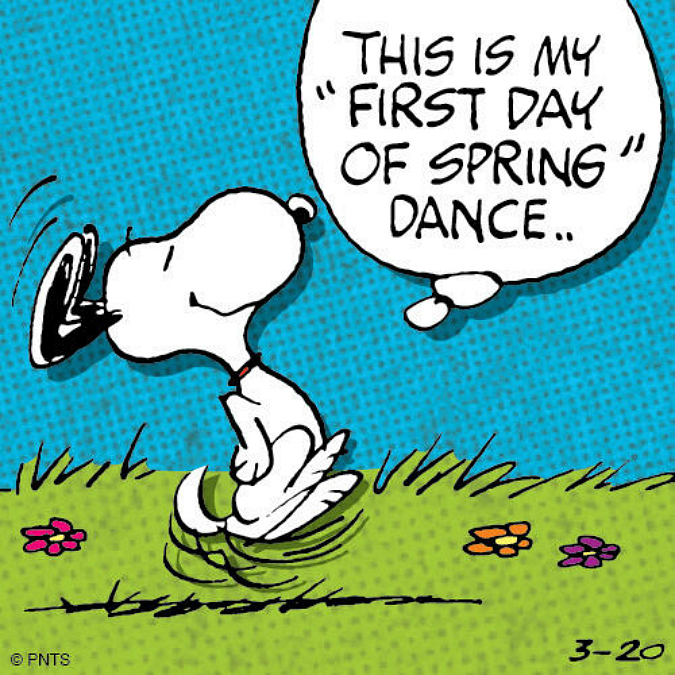 Welcome to my newsletter about all things REAL in real estate!
The calendar pages are quickly flying by, and as each day passes, we are reminded that we need to start focusing on our plans for the rest of the year, especially Spring as many homes are now prepping to come to market across HRM.
As a REALTOR®, everyday I focus my attention on providing the best client service I can. That service doesn't end when the transaction is complete. It continues throughout the months and years in between your moves.
In fact, that's one of the main reasons I keep in touch with you with these informative updates.
Have questions?  I have answers!  My job is to help you decide about your next move (literally) as whether you are a Buyer or a Seller a new property may be on your horizon.
I welcome your call anytime: 902.488.3827 or email me at mark@mark-it-sold.ca
Enjoy this quick read.  If you like it spread the joy and SHARE (forward this or click links at the bottom) with friends, co-workers, neighbours who would like to talk all things real estate.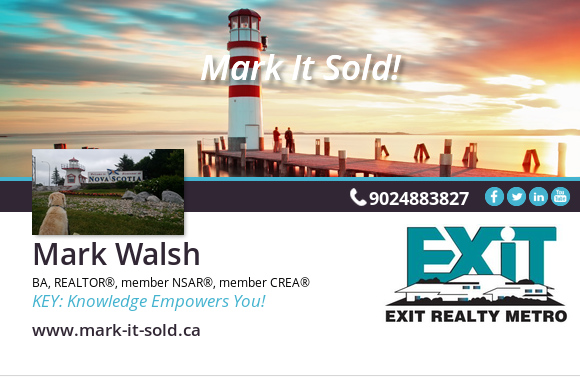 A Bird's Eye View of Selling Your Home
If you haven't sold a home before, the process can seem complex and even intimidating. It really isn't. In fact, the steps to selling your property – quickly and for the best price – are straightforward, although not necessarily easy.
Here's a bird's-eye view of the steps to expect:
Determine what your property will likely sell for on today's market. This is referred to as the Current Market Value.
Decide on a list price. Doing this properly is crucial. If you set the price too high, you'll discourage buyers from seeing your home. On the other hand, if the price is too low, you may be leaving thousands of dollars on the table.
Prepare your home for sale. This involves cleaning, de-cluttering, fixing and staging so that your property wows potential buyers.
Market and promote the property to the marketplace. This needs to be done effectively to maximize the number of qualified buyers who find out about and become interested in your listing.
Show your property to buyers interested in seeing it.
Negotiate offers effectively so that you sell your property for the best price and conditions.
Make a deal and begin the transaction paperwork!
WOW that is a lot of work!  And EXACTLY what your REALTOR® is specifically trained and licensed to do everyday. You don't have to do it all alone! As your real estate sales associate, I will do most of the heavy-lifting for you. I'll be by your side throughout the process, helping ensure your home sale is trouble-free and successful.
So let's get moving and get ready to Mark-it-Sold!  Simply taking an hour to discuss all of the above will quickly show that the daunting task of selling is not so daunting after all.
Worried You Won't Find the Home You Want?
If you're thinking of selling your home, you may be concerned that you won't be able to find the kind of property you're looking to buy. After all, getting into a more desirable home is the main reason many people move in the first place.
Should you be concerned?

There are a couple of things to consider:

First, think about the last time you purchased a car. You probably had a price range in mind and a general idea of the kind of vehicle you wanted. After visiting a few dealerships – or shopping online – you probably discovered seven or eight models that fit your criteria.

Even with that limited selection, you were likely able to pick one that was right for you.

Well, that's good news. In the real estate market, there are probably dozens of properties available that meet many or all of your criteria. So, the odds are in your favour that you'll find a property you love.

Secondly, new properties come on the market all the time. As your real estate sales associate, I will keep an eye out on your behalf and quickly alert you to new listings that match your needs and wishes.

Third, yes it is easy to surf the web via realtor.ca (THE source of accurate home sales information maintained by realtors) or other search engines but actually seeing a home or an area requires a REALTOR® to get you access via private showings.  And once you see a home that feels right you quickly need a sales agent to negotiate the price, timing, and conditions of buying.

So before you lose a property to a prepared buyer (are you Pre-Approved by your bank or mortgage lender?) talk to a REALTOR®…talk to me!  REMEMBER, the name on the lawn is the agent who works to SELL that house, not help you buy it.  Hot homes can go in a day so let's start shopping for a property that has everything you need and most, if not all, of what you want.

That's not just encouraging. It's exciting!
Properties are moving in and out of the marketplace everyday!
1.  EXCLUSIVE: 3 Crest Road, Rockingham, Halifax
$449,000
Call for viewing appointment Mark Walsh, EXIT Realty Metro 902.488.3827 / mark@mark-it-sold.ca
A rare opportunity on quiet Crest Road at the height of Rockingham. This beautiful, well-maintained property is found on a large private tree filled lot. The grounds feature a wide driveway, abundant landscaped gardens and stunning Basin vistas viewable from the large upgraded decks.
The home is a mid-century modern style with 14' vaulted ceilings finished with wood and skylights. The space consists of 4 bedrooms, 3.5 baths, open space great room and private office.  Numerous upgrades include: two new heat pumps in the main living areas, updated kitchen with new laminate flooring, all new stainless appliances including a professional grade gas range, updated bathrooms, fresh carpets, new doors and trim throughout the home.  Upgraded breaker panel and new oil tank.  Private in-law suite with it's own laundry and kitchen that can provide income of up to $18,000 annually.
This property is fantastic for families! You will find within walking distance: multiple pre-schools including a Montessori, Rockingham elementary french immersion, Mount Saint Vincent University, walking trails and Tremont Plateau Park. On Bedford Highway you can find shopping, farmers market, transit and access to main roads just a few minutes away. This is a must view!
2.  COMING SOON: 70 Collins Grove, Dartmouth
Check out this beautiful 2 Bedroom, 1 bath ground floor condominium with updated kitchen, flooring and bathroom.  End unit is quiet and private.  In-suite full laundry, heat pump, walk-out balcony with secure storage.  Assigned parking directly in front.  70 Collins Grove is in excellent condition with affordable condo fees and well-managed with recent updates to the building's roof, decks and windows.  Close to Portland Street, Link Transit Hub, shopping and more.  Come view this great suite today and let's Mark-it-SOLD!
Contact Mark Walsh, EXIT Realty Metro 902.488.3827 / mark@mark-it-sold.ca
3. MARK-IT-SOLD! 4 OHARA DRIVE, WEDGEWOOD
List $334,900 / DOM: 14 Days / SOLD 15 MARCH 2019

 


 SOLD
A rare chance for a large property in beautiful, sought-after Wedgewood. This well-built bungalow with 3 bedrooms, 1 bath has a partially finished basement with great potential throughout. HUGE landscaped 100'x150' lot with ample driveway and detached shed in excellent condition. Private yard with attached sunroom, large solid deck. New roof, chimney, windows and water heater (leased). Original hardwood and fireplace on main level. Rec room, laundry area in basement. Quiet street just minutes from schools, shopping, parks, transit and main roads. A perfect fit in this picture perfect setting!
Call me about properties in Wedgewood and area @ 902.488.3827 or mark@mark-it-sold.ca
Notable, Quotable, Quotes!
"A discovery is said to be an accident meeting a prepared mind."
Albert Szent-Gyorgyi"The things that one most wants to do are the things that are probably most worth doing."
Winifred Holtby

"To handle yourself, use your head. To handle others, use your heart."
Eleanor Roosevelt
Not intended to solicit buyers or sellers currently under contract.
IXACT Contact Solutions Inc.[!UNSUBSCRIBE]